Iyengar Fundamentals
This class is taught by: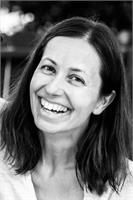 Michaela was introduced to yoga more than 15 years ago in 2005, she became a committed student of Marla Apt and Lisa Walford. She also regularly participates in classes with Manouso Manos and Gloria Goldberg.
Being a mom of three, and experiencing a daily amount of chaos herself, Michaela likes to help her students finding inner strength and calmness by guiding them step by step through the asanas.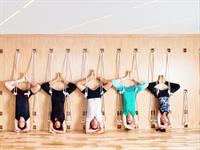 In this new class we will explore yoga fundamental poses and basics while incorporating stretch with props to help get us in a safer and deeper alignment to feel the benefits stretching thru yoga poses. Yoga is famous for its mental and physical fitness such benefits are; Strength, Flexibility, Control, Stress, and release of tightness and back pain, neck and shoulders. Have fun with the usage of props while stretching.
All levels welcome.
Upcoming classes: