Yoga for Flexibility
This class is taught by: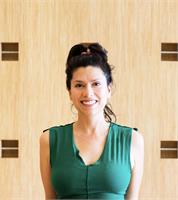 Selene is a graduate of the 3-year Iyengar Yoga Teacher Training Program of Southern California and is a certified Iyengar yoga teacher. In 2015, Selene had the opportunity to study with Geeta Iyengar at Yoganusasanam in Pune, India. Selene continues tostudy and deepen her knowledge and understanding of Iyengar yoga with Monica Rose, Marla Apt, Gloria Goldberg and Manouso Manos. Selene is grateful for Iyengar's teachings, insights and joy gained from the practice. Learn more at www.yogawithselene.com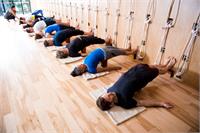 In this yoga class we will explore yoga fundamental poses and basics while incorporating stretch using props to help get us in a safer and deeper alignment. Yoga is famous for its mental and physical such benefits are; Strength, Flexibility, Focus, and Stress.
This class will bring light and intelligence into the dull part of our body.
All levels welcome. Beginners ok.
Upcoming classes: