Yoga for Beginners
This class is taught by: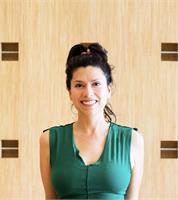 Selene is a graduate of the 3-year Iyengar Yoga Teacher Training Program of Southern California and is a certified Iyengar yoga teacher. In 2015, Selene had the opportunity to study with Geeta Iyengar at Yoganusasanam in Pune, India. Selene continues tostudy and deepen her knowledge and understanding of Iyengar yoga with Monica Rose, Marla Apt, Gloria Goldberg and Manouso Manos. Selene is grateful for Iyengar's teachings, insights and joy gained from the practice. Learn more at www.yogawithselene.com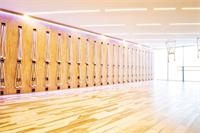 "Yoga allows you to find a new kind of freedom that you may not have known existed."- B.K.S.Iyengar
Whether you are just beginning to practice yoga, returning after a break or simply want to learn more for your own home practice this class is for you. It consists of building on the previous with instruction in the postures and breathing exercises that create the building blocks of Iyengar Yoga. The use of basic props to enhance their effects will be covered, as well as your individual needs and concerns.
Upcoming classes: