Yoga for a Healthy Back
This class is taught by: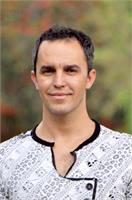 I was first introduced to yoga at age 12, and practiced Martial arts and Yoga throughout my teens. When I moved to LA in 1996, I discovered Iyengar yoga and was drawn to its integrity and intelligent sequencing. It helped me heal my chronic ankle injury and taught me how to deal with my mild scoliosis. In 2001, I went to Pune, India and spent a month studying with the Iyengar family. A few years later I became a certified Iyengar teacher and have been teaching professionally and full time since 2006.
For me yoga is a way to connect to my true self, and I try to live by its principles. I love sharing it with new students, and try to challenge my students to leave their comfort zone and learn the poses in a progressive manner, step by step.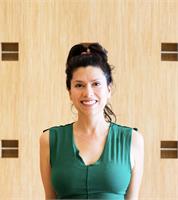 Selene is a graduate of the 3-year Iyengar Yoga Teacher Training Program of Southern California and is a certified Iyengar yoga teacher. In 2015, Selene had the opportunity to study with Geeta Iyengar at Yoganusasanam in Pune, India. Selene continues tostudy and deepen her knowledge and understanding of Iyengar yoga with Monica Rose, Marla Apt, Gloria Goldberg and Manouso Manos. Selene is grateful for Iyengar's teachings, insights and joy gained from the practice. Learn more at www.yogawithselene.com
Through a safe and effective yoga practice, students will lengthen and strengthen the back. With the aid of props and correct alignment, students will be able to experience relief from common everyday lower back ailments while also improving posture and building a solid foundation for a healthy yoga practice.
All are welcome.
Please check with your doctor before coming.