Yoga Ropes (Kurunta)
This class is taught by: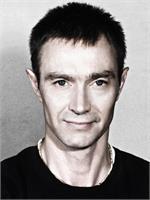 I began my practice of yoga in Ukraine in 1987.
I came to the US in 1996 and discovered Iyengar yoga while attending yoga classes at Govinda's yoga studio. Since then, yoga became my life and soul. I now hold an intermediate junior 1 Iyengar yoga certificate.
I bring to my classes a knowledge of connection between the body, mind and soul. I like to challenge my students to overcome theirs fears and limits. I blend philosophy and knowledge of the medical effect of asanas into the practice. I take special interest in studying Vedic scriptures and philosophy, as well as Ayurvedic and Reiki massage. Art and Design are others hobbies that I do in my spare time.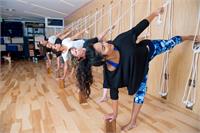 Performing the yoga poses using ropes helps strengthen the major organs of action, the legs and the arms. The ropes helps the body to extend vertically and horizontally. Vladimir will guide you through a rope sequence that will open the body organically, leading to an open heart, better breathing and a quiet mind. The classes will be active and fun. It was first developed by the BKS Iyengar, who used it as a prop to support and intensify his asana practice. The ropes work by using gravity as a natural form of resistance, causing the body to open much further than it would in a regular yoga practice.
Upcoming classes: